In the Spring of 2010, the Pearl River Little League honored Chance by retiring his number 11 jersey. All players wore the number 11 on their sleeves during the season. The Chance Cosgrove Memorial Fund worked with the Pearl River Little League to provide the program with a new batting cage. A new trophy was made to honor Chance and future players who exemplify his good sportsmanship. In the Spring of 2011, Kyle Flaherty was awarded the first annual Tournament of Champions Chance Cosgrove award.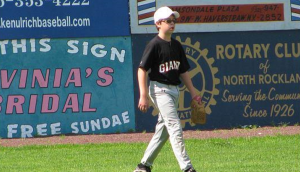 Chance Outfield
Chance playing centerfield at the Tournament of Champions
Chance proudly participated in St. Baldrick's over the last two years to raise funds for childhood cancer research and support. Help us continue to raise funds for this worthy cause by joining our team as a shavee or making a donation. This is a national event; click on the link to find a site near you and join our cause today! Please share with your friends…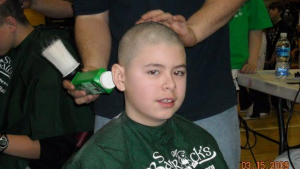 Chance at St Baldricks
Chance after having his head shaved to raise money for childhood cancer research.